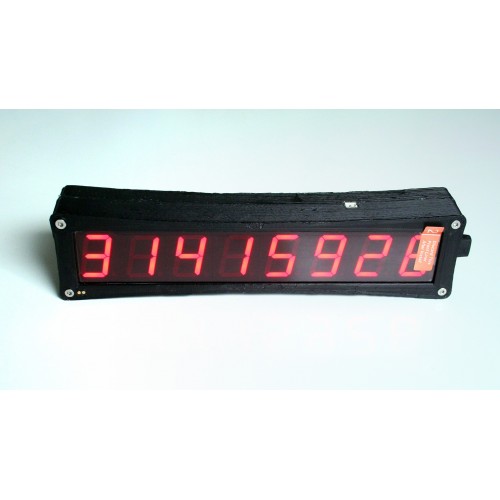 Timecode Generator
The FUZE timecode generator uses a temperature compensated oscillator. The clock has a tolerance of +/-1ppm, capable of achieving an accuracy of less than one frame drift over a 24 hour period. Operating at temperatures from -10 to 60°C while maintaining a stability of +/-1ppm. Right on par with Ambient and Denecke devices. The projected 10-year tolerance of our clock is +/-3.5ppm, a mass improvement over the typical +/-10ppm temperature-compensated quartz crystal over 10 years.
Features:
•

1/4" TRS Input/Output


•

Standard 5-pin Lemo Input/Output

•

Button to view last clapped time


•

Easy access brightness knob

•

Uses four "AA" Batteries


•

Easy navigation button to setup time and user data


•

USB allows for potential firmware updates

•

External DC power accepts 5-16V


•

Power and low battery indicator

•

Weatherproof (IP55) comes as standard*


What's Included:
1 x Timecode Generator Display
5-Pin I/O Plug
1/4" Neutrik Plug
Anti-Glare display protector (preinstalled)
Due to the nature of 3D printing process the finish on the encolsure varies print to print. There will be cosmetic differences from pictures above.
*To obtain full seal we highly recommend you use a screw driver to tighten the battery compartment thumb screws.
FuzeTi FDC 3D Printed Enclosure