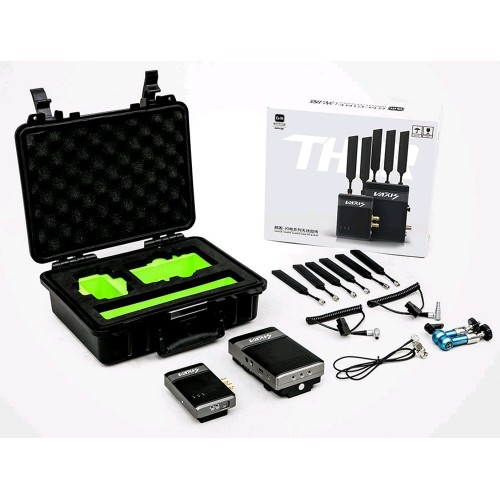 New version vaxis Store 500ft + professional wireless hd-sdi video TX / RX
Main features:
1. Visually transmit wireless Lossless 1080p60 video / audio up to 200 meters.
2. TX: SDI in & HDMI in.RX: SDI out x1, HDMI out X1.
3. Built in HDMI / SDI converter.
4. It has 2 stick antennas on the transmitter side and 5 internal antennas on the receiver side.
5. Mounting: transmitter side with Sony np-970 board, receiver side with mounting plate V / gold mount.
6. Metadata support, tiecoode and start / stop flags from many camera manufacturers, including Red, ARRI, Canon, Sony and Panasonic.
7. signal indicators for wireless power status, temperature, video status and RSSI receiver, useful OLED display and channel configuration by TACT switch.
8. USB firmware update.
9. Metal casing, durable.
10. Pure hardware connection; plug and play.
part 1
Vaxis Storm 500ft+ RENTAL