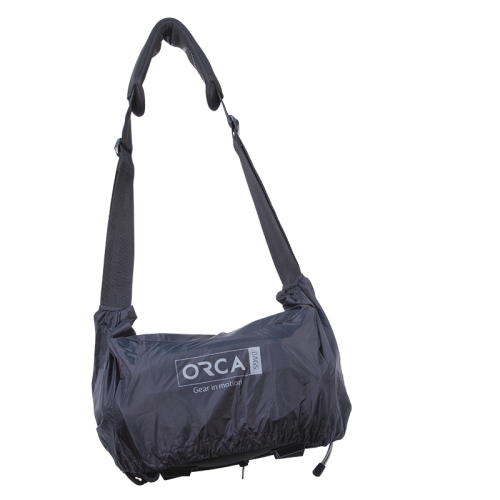 The Orca OR-33 & OR-36 Environmental
Covers were designed to protect Orca audio
bags (OR-30, OR-32 & OR-34) from dust and
rain during transport. The cover is durable,
easy to use and very lightweight. Ideal for
keeping the elements and accidental spills on
your gear.
*OR-33 fits OR-30.
*OR-36 fits OR-32 & OR-34.
Product details and spec:

Model
Internal: cm / Inch
External: cm / inch
Weight: Kg / Lb
OR-33
L: 35cm / 13.78"
W: 27cm / 10.63"
H: 22cm / 8.66"
L: 35cm / 13.78"
W: 27cm / 10.63"
H: 22cm / 8.66"
0.08kg / 0.176Lb
OR-36
L: 60cm / 23.62"
W: 35cm / 13.77"
H: 25cm / 9.84"
L: 60cm / 23.62"
W: 35cm / 13.77"
H: 25cm / 9.84"
0.08kg / 0.176Lb
ORCA OR-33